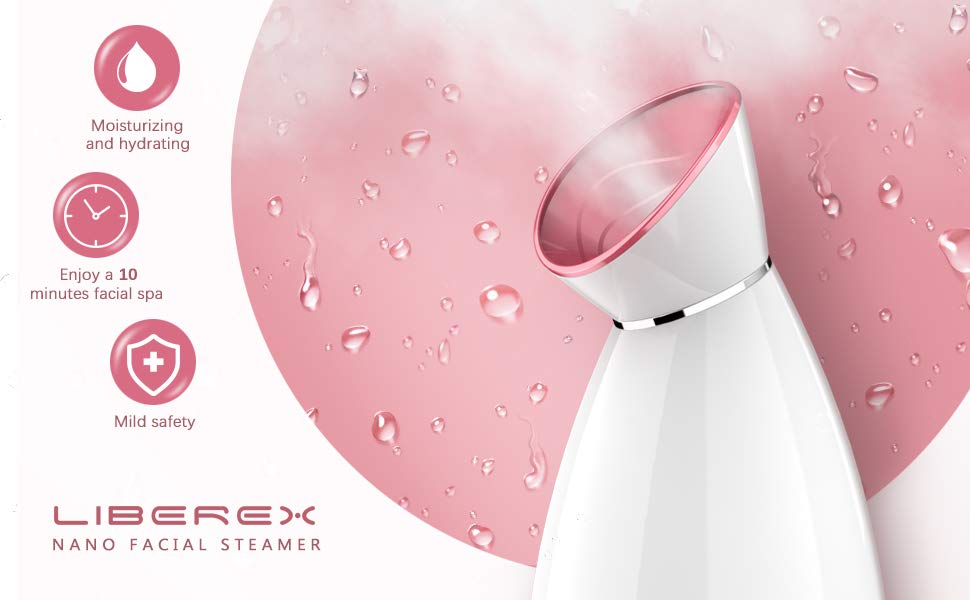 Why choose Liberex
Professional Spa-Quality Facial Steamer
Liberex face steamer produces nano-sized ionic steam particles to penetrate the skin 10x more effectively to increase moisture. It can remove quickly and gently makeup, dirt and 
other impurities from skin for a healthy, natural-look complexion.
Use it as part of your daily skin care regimen to soften the skin for easier makeup application and longer lasting results. It is also the ideal way to replenish the natural moisture in your 
skin and maintain a beautiful, natural-looking complexion.
Specification
Model: Nano Ionic Facial Steamer
Power: 280W
Voltage: 120V
Frequency: 50HZ
Capacity: 70ml
Warranty: 1 year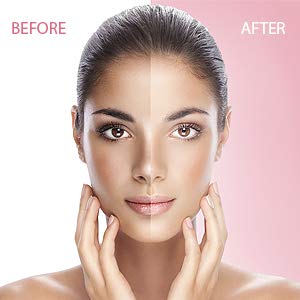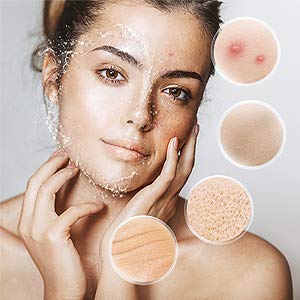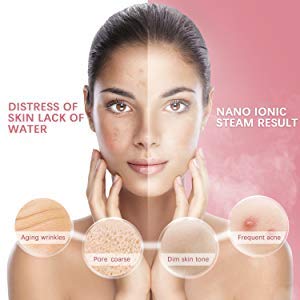 Provide Skin a Tender and Delicate Appearance
Liberex Steamer generates full-powered steam under 30 seconds, it makes moisture replenishment more effective.
Nano Hot steam can promote the regeneration of collagen and activate the hydrophilic factors to provide skin a tender, smooth and delicate appearance, moisturizes and softens your skin.
Quick Nutritional Absorption
A tepid and gentle temperature of the nano steamer can melt away dead skin cells to make nutrients more absorbable for the skin, opens and unclogs pores to allow better penetration of 
products.Soften the cuticle, restore smooth, moisturize the cells of facial skin after a period for using, the symptoms of blackheads and acnes can be relieved significantly.

Best Home Facial Spa Partner
Use facial brush for cleansing first.Then opening pores and moisturizing by facial steamer. Your absorbency will be improved and you can apply masking or nutrition.At last, use cool mist
facial sprayer to shrink your pores.
Also it can remove the metal deposits, weaken pigmented spots, kill skin bacteria and suppress acne. Even for relieving the symptom of sinuses is also effective.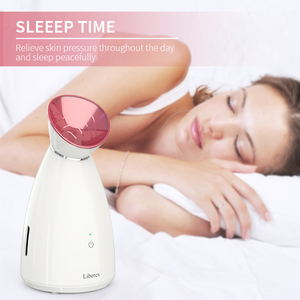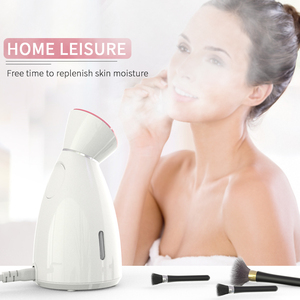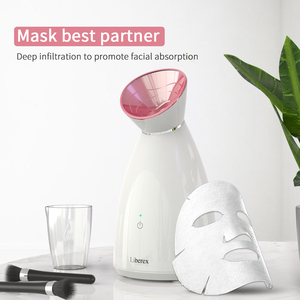 Four Trilogy of Beauty
Steam your face before makeup by Liberex steamer, for the longer lasting effect.
Steam your face before makeup remover by Liberex steamer, it will clean your face more thorough.
Steam your face after makeup remover by Liberex steamer, It will be more moisturize as daily hydrating
Steam your face before applying mask by Liberex steamer, permeates deeply to moisturize quickly
Suggestions
Normal skin: Use twice or three times a week
Sensitive skin: Once a week, once per day.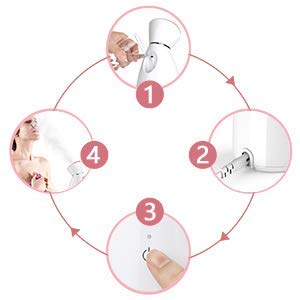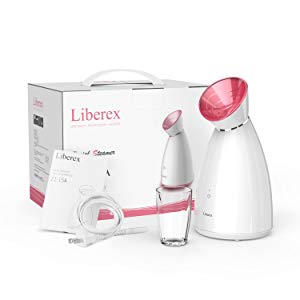 Package Include
1* Liberex Nano Ionic Facial Steamer
1* User Manual (Please read it before use)
1* Power Cord
1* Measuring Glass
WARM TIPS
1. When used firstly, please let it run with a full tank of water for removing a bit of smells from manufacturing
2. You may smell a bit of odor about Ozone,ozone function is provided to sterilize and it is good for your skin
3. Use measuring cup when filling the tank with water and keep the water volume under max water level
4. The suggested distance between the steamer and face is 7-8" inches (20cm) when steaming
5. Stop using immediately if skin feel any pain when enjoy steaming