---
A How To For Summer
Whether it's sweat from rushing for a packed train on your morning commute or smog from the many cars and buses that drive our cities' streets, it's easy for your body to feel the effects of pollution during the warm summer months. However, none of us want our skin to show it.
So, I've been speaking to the experts over at The Skin Repair Clinic about how your skincare routine can help and if there are any anti-pollution treatments that can help give your skin a healthy glow.
Invest in a Good Exfoliator
If your face doesn't feel super clean, even after washing it, it may be because you have dirt and oils deeply ingrained in your pores. But not to worry, a good exfoliator can work wonders and leave your skin feeling fresh and clear.
Regularly using a gentle exfoliator with ingredients such as witch hazel, aloe vera, and tea tree will remove pesky dead skin cells and sebum leaving your face sparkling clean and smelling delish too!
I'm currently really enjoying using the Liberex Facial Cleansing Brush that you can get for £19.54 on Amazon. This one comes with one silicone brush head and two other normal brush heads. I mainly use the silicone one as I find it offers a better clean and feels ore hygienic than the other two. I use it both in the morning and at night, which gives my face a really nice deep clean, without being too harsh. It's also great if you travel a lot as it's so small and compact, and it also has a charging cable so you don't need to worry about taking extra batteries with you.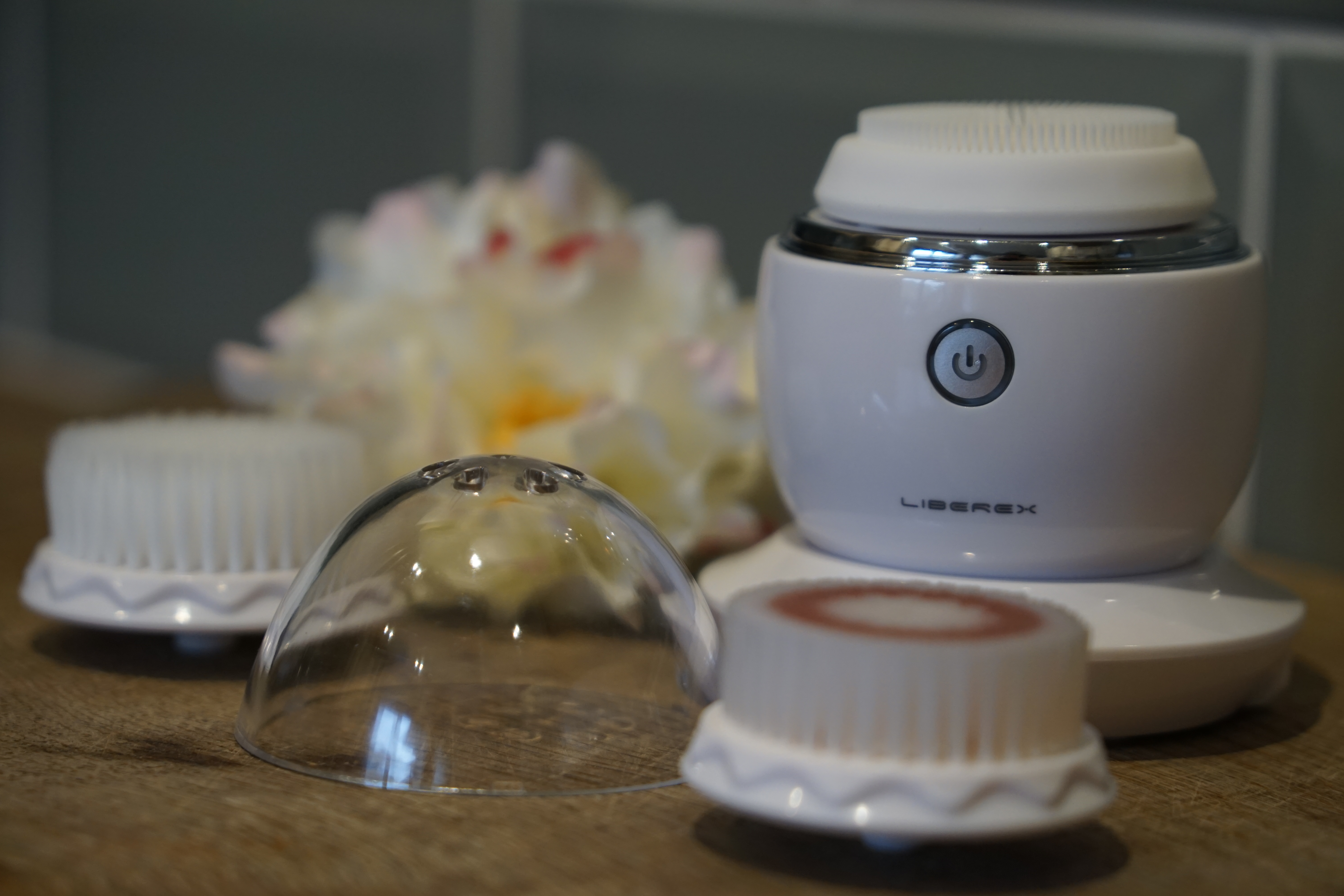 Keep Your Skin Hydrated
It's no secret that keeping your skin hydrated with a quality moisturiser can keep your skin looking healthy and your youthful glow last longer. So, fight the drying effects of harsh summer weather and pollutants using a suitable day cream which will form a barrier, and a replenishing night cream before you slumber. One thing you can do to make sure your skin is protected and as moisturised as possible is to add a really good quality oil like Rose Hip Oil to your skin cream. Its rich in vitamins and omega 3 but the best thing is that it will also help promote healthy, younger looking skin! I buy a really good, and natural base cream then add my own blends to it depending on how my skin is feeling and what time of the year it is. For example, in Winter I always add oils like coconut and/or almond oil to help keep my skin feeling moisturised and hydrated. My current moisturiser is a blend of La Bang Body nourishing oils mixed with a few drops of Amphora Aromatics Rose Hip Oil, Argan Oil and Jojoba Oil. I find this to be the best blend for my skin as it leaves it feeling hydrated without being overly oily and greasy (I hate that feeling) and I've never had such smooth, soft skin.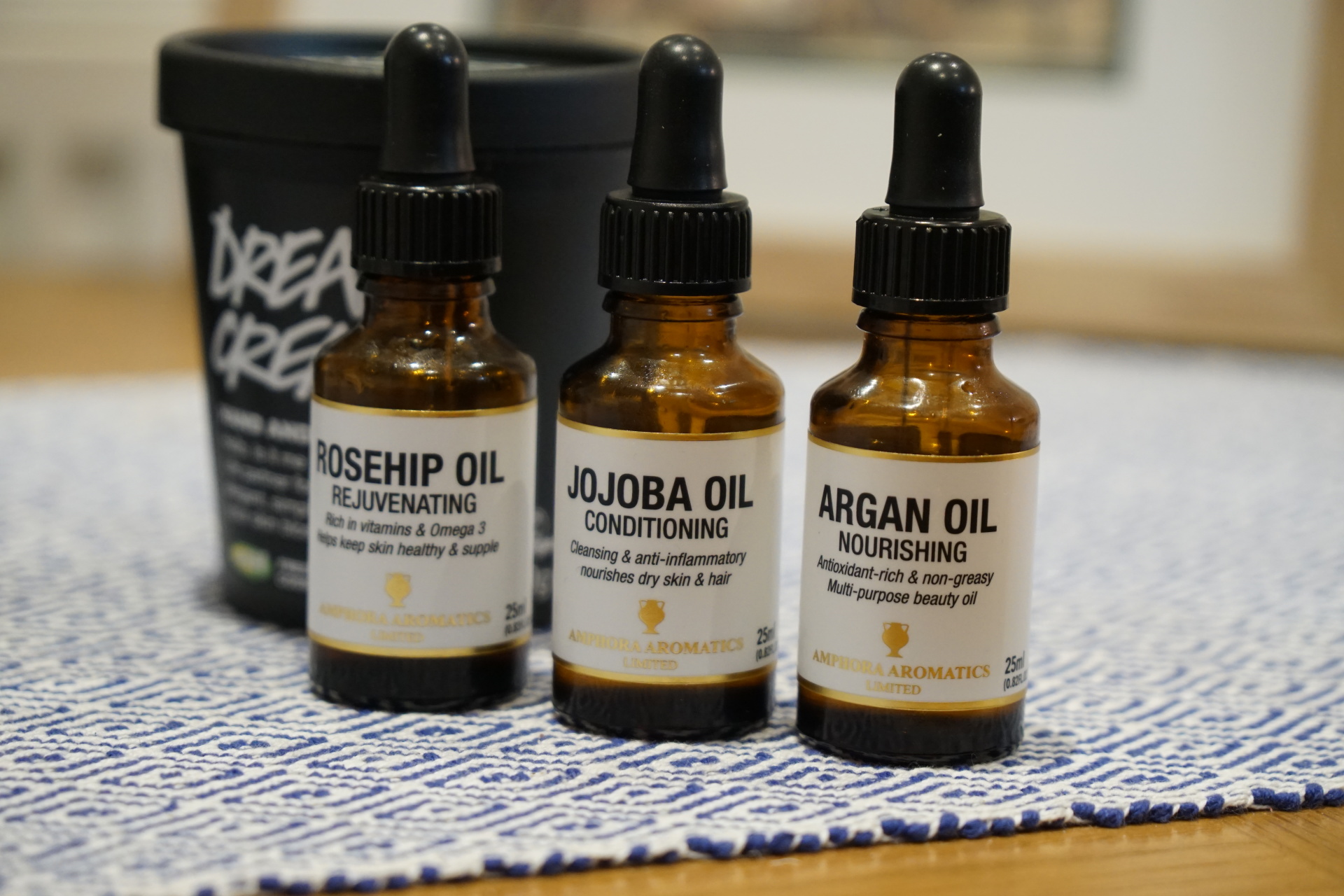 Protect Your Skin with Antioxidants
If you're browsing the beauty aisle and you're not sure which products to buy, look out for items with antioxidants like vitamins C and E in them. These will protect your skin from oxidative stress and minimise the effects pollution has on your skin.
It's important to note that SPF sunscreens are great for protecting your skin from sun damage but will do little to fight off the effects of pollution. We'd recommend using products that offer both antioxidants and UV protection in order to maximise results.
Consider a Professional Treatment
Adapting a good cleansing routine and protecting your skin are important, however they don't do much for existing damage.
If you're already noticing the effects of pollution on your skin, then you may like to try a professional treatment.
Rejuvenate your skin with a Dermapen micro-needling treatment and you can reduce the signs of sun and pollution damage, improve skin tone and make large facial pores less visible, whilst leaving your skin more vibrant and youthful looking. It can also reduce the appearance of wrinkles – bonus!
If you enjoyed reading this article, you may like to read - Go foundation free with this skincare routine
Collaborative Post