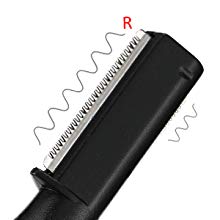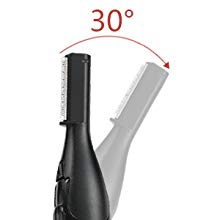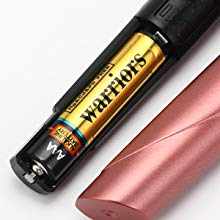 Precision Blade
Equipped with a hypoallergenic precision blade to trim safely on the skin without irritation.
the high-speed motor operates at 6500 RPM and that allows each hair to be captured.
Pivoting Blade Head
The trimmer head smoothly swings 30-degrees to effortlessly follow the contours of your skin for more comfortable, convenient trimming.
Eyebrow trimmer attachment
Let you precisely shape eyebrows to 2mm and 4mm.
Align the comb with your eyebrow and move from the end to the beginning of the eyebrow. Repeat until the eyebrow is trimmed to the desired length.
Battery powered
It works on AAA battery. Thus, you can use it anytime, anywhere!