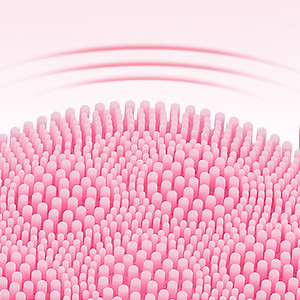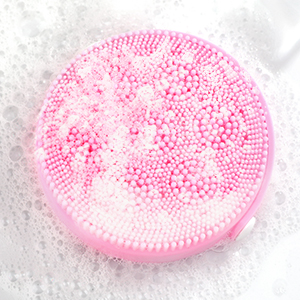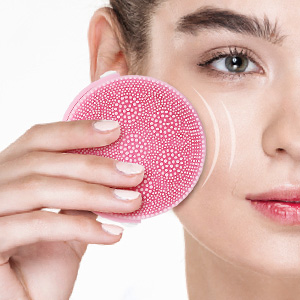 Skin-friendly Soft Silicone Face brush
Ultrasonic Cleansing Technology uses 8000 of pulsations per minute for a deep and thorough facial cleansing.
100% food grade medical silicone facial cleansing brush provides the softest and most gentle face cleansing and massage
Unique powder puff design, non-slip and non-drop, comfortable grip feel
Waterproof Face Brush- Give You Beauty While Giving You Security
1. IPX7 Waterproof, Full body wash design, Freely use in the bathroom
2. Smart memory function, record the last mode
3. Built in rechargeable large - battery, one charge for 30 days
4. Double vibration cleansing, deep cleansing pore impurities
5. 2 minute timer with 30 second iIntermittent reminder
How To Use Your Liberex SF300 Silicone Facial Brush?
Before first use, please ensure device has been charged.
Choose your favourite foaming gel cleanser.
Step 1: Wet the brush head and your face
Step 2: Apply cleanser directly to skin or to the silicone brush head
Step 3: Keep pressing 2s to turn it on and Select desired speed
Step 4: Start cleansing from the side face,slowly in the cheeks,nose,forehead to circular motion
Step 5: After cleansing, rinse with water and let dry naturally