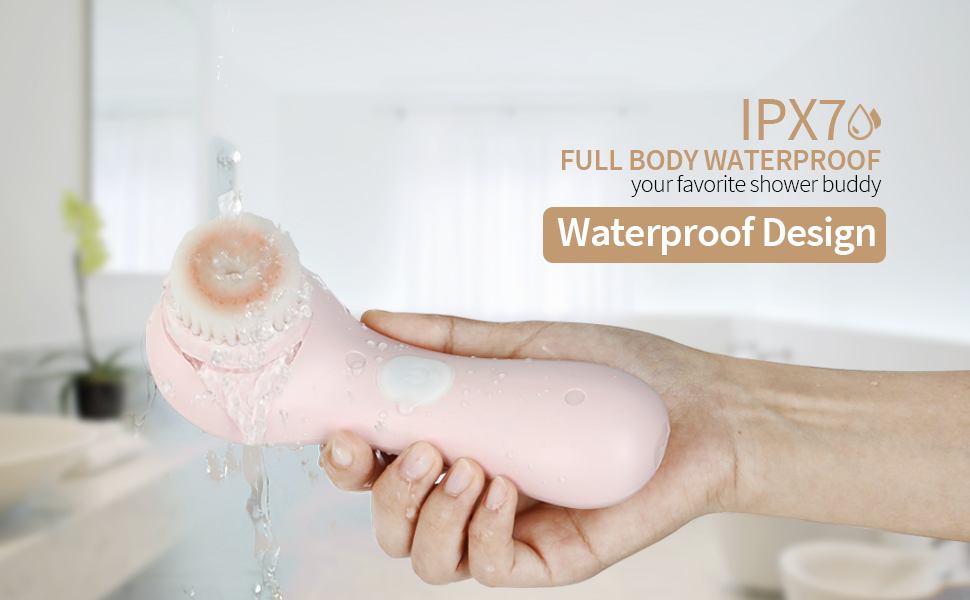 6 + 1 Reasons You Will Fall In Love With Your Smile Thanks To This electric facial brush!
--1.IPX7 Waterproof: Full body waterproof, use it while you shower - no water will come through!
--2.Extra Replacement Soft Head: Two Brushes Meet all kinds of skin.
--3.2 Speeds Mode: Low speed for gentle massage and exfoliation, high speed for deep cleansing.
--4.Smart Timer Function: Every 20s to remind you to change areas, and turns itself off after 2 minutes - which avoid to cleansing your face too long
--5.USB Charging: use convenient, say goodbye to dry batteries.
--6.Large Battery Capacity: Each charge takes 4 hours and lasts approximately 4 weeks.
--7.Elegant Design: Sleek, simple lines with cute pink color, ergonomically designed handle for a comfortable grip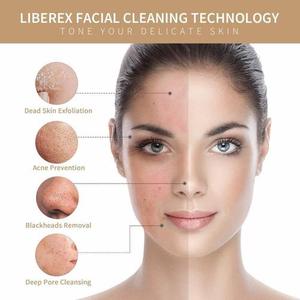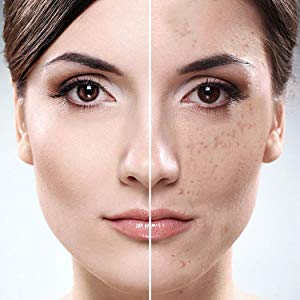 High Cleansing Efficiency Electric Facial Brush more effective deep cleansing and removal of impurities than traditional way of washing your face
Help diminish the appearance of fine lines and wrinkles,increase collagen level in skin,Suitable for all skin types
How To Use Your Liberex Fio Facial Cleansing Brush?
Before first use, please ensure device has been charged.
Choose your favourite foaming gel cleanser.
Step 1: Apply cleanser directly to skin or to the Liberex brush head
Step 2: Wet the brush head and cleanser
Step 3: Place brush to forehead and turn on
Step 4: Select desired speed
Step 5: Start cleansing and gently moving the brush in small circular motions
Tips: Pressing the brush into the skin with too much pressure may impede the motion and reduce effectiveness.

Package included:
1*Liberex Fio Facial Brush
2*Facial brush Head
1*USB Charging Cable
1*Product User Manua