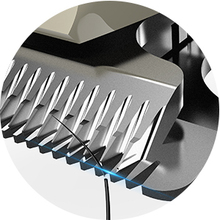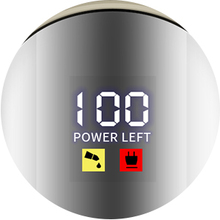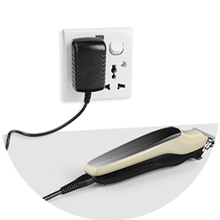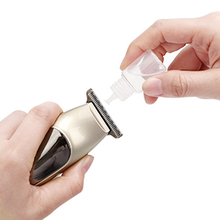 Self-Sharpening Blades
--The steel blades sharpen themselves as they work, ensure long lasting performance and accurate cutting, time after time.


--R Shaped Edge Design to prevent skin from hurt.
Status Indicator
--The LED display shows battery power in percent.


--Yellow Oiling Indicator: For best results, place a few drops of oil on the teeth of the blades.


--Red Charging Indicator: The Circle of indicator flash 5 times, it indicates the battery power is too low, and you need to recharge.
Long-lasting Power


--The rechargeable Li-ion battery delivers 90 minutes of constant performance after 1 hour.


--Universal Voltage: 100-240V,supply for travel anywhere in the world.
Cleaning and Care
--Since the two metal blades rub against each other during operation, oiling them will also reduce friction thereby delivering better cutting performance.
the yellow oil indicator light up show the clipper need to be oiled.
--Start by turning off the clipper, use brush included to clean out excess hair on the clipper and between blades (don't clean with running water)
--Dispense 2-3 drops of oil across the top blade, After oiling, turn on and let run for 5-10 seconds to disperse the oil. Wipe the excess oil so it does not run into the motor.