Beard Trimmer & Hair Clippers PC100
This Liberex Beard/Hair Trimmer is for the trimming and care of mustaches, beards, and hair. Trimming length can be adjusted between 2 to 18 mm.
Simply adjust the comb to select and lock in the length you want without the need for multiple separate attachments.
Shaver machine power is provided by AA-size batteries (not included) for up to 60 minutes of trimming and grooming.
Lightweight style making it easy to take with you to work, the gym or while traveling.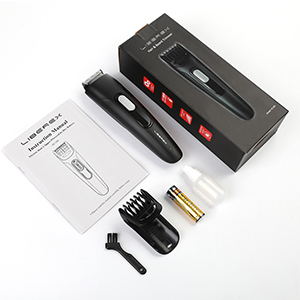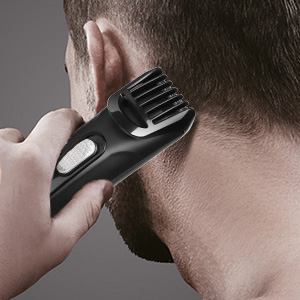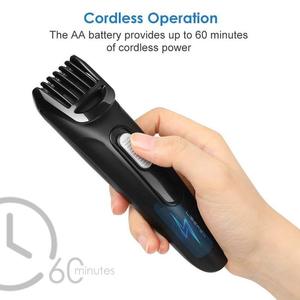 What's in the box?
-Beard trimmer
-Attachment guard
-AA Battery
-Oil bottle
-Cleaning brush
Trimming of beard & Cutting of hair
Holding the shaver with the power switch facing outwards, trim by bringing the blade in contact with the skin and moving the shaver against the flow of the hair or beard.

Beard Style: 0.5-1.5mm(without the attachment comb)

Stubble look: 2mm

Short:4mm-6mm

Medium: 8mm-12mm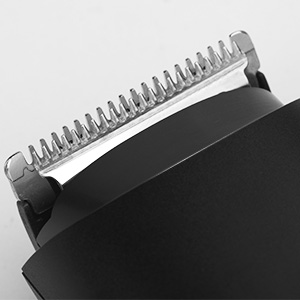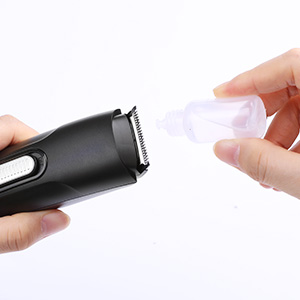 Self-Sharpening Blades
The steel blades sharpen themselves as they work, ensure long lasting performance and accurate cutting.
The blade head tracks the curves of your face for extra comfort and control giving you a clean, smooth look with each trim. R Shaped Edge Design to prevent skin from hurt.
Length Adjustment Guard
Trimming Length Indicator: 2, 4, 6, 8, 10, 12, 14, 16, 18mm.

Easy to get 9 different lengths by Slide the guard up and down. The comb locks in securely so you can trim with confidence. Cutting length without the snap-on attachment is approximately 0.5-1.5mm.
Blade Maintenance
The detachable head makes it easy to clean, simply pop the head open and use the cleaning brush provided to sweep away any loose hairs.

For best results, The trimmer blades should be oiled every few haircuts. Place a few drops of clipper Oil on the teeth (front) as well as at the back side of the blade.