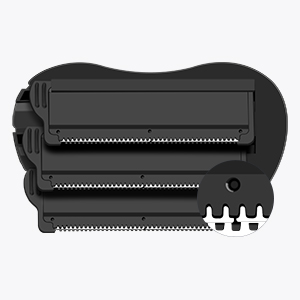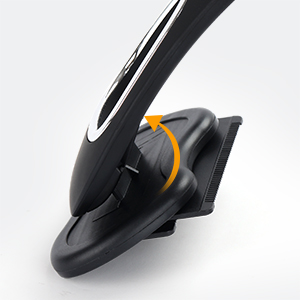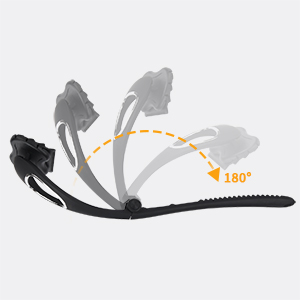 Shave Large Areas Hairs Quickly

This shaver is equipped with 3pcs 3.5inch wide blade to shave large areas and longer hairs quickly, 
while a safety guard helps to prevent cuts and razor burn.

Flexible Shave Head

Flex neck follows the contours of your back and shoulders which provides a more comfortable shave. 
the cartridge is detachable from the shaving handle and fits in your palm for shaving skin areas within arm's reach.

Long Handle is Important

The handle is longer than the other brand shaver, specifically designed to reach all areas of the back with ease. 
it's can extends or retracts and locks into place at various lengths. perfect for use during showers.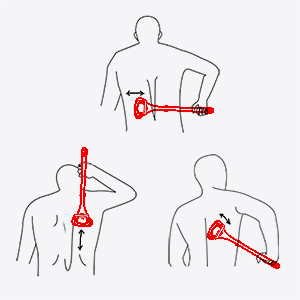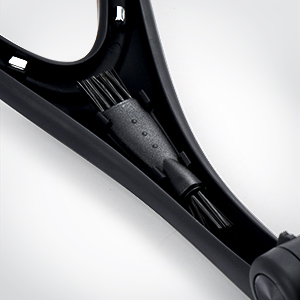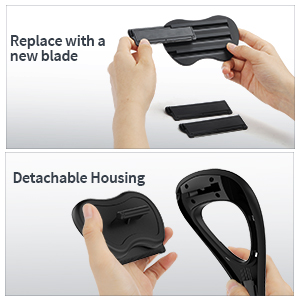 Get Rid of the Man Forest
It's designed to reach every area of your back, Easily shave the hair off your shoulders, upper back and lower back.
Replacement Blades
Easy to replace by sliding in and out of the shaver housing unit. 
The cost of replacement blades is sometimes expensive,but don't worry, we include 3 FREE additional blades.
Cleaning Brush
comes with a small cleaning brush that attaches to the underside of the unit.
Money Back Guarantee
We take great pride in the quality of our products and are confident.
If for any reason within 60 days you feel that Back Hair Shaver is not right for you, just let us know and we will refund your money in full.