Specifications
Shipping Weight: 2.4 ounces
Material
-Cutter head: Anti-rust blade, Stainless Steel
-Body: High-end ABS
Battery: 1 AA batteries required
Guarantee: 90 DAYS MONEY BACK, LIFETIME WARRANTY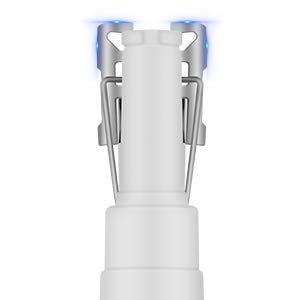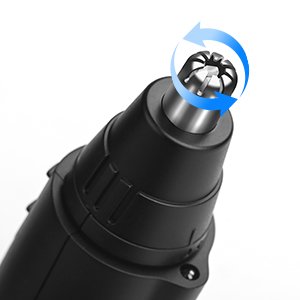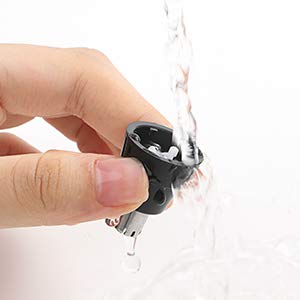 Dual-edge Spinning Blades
This nose hair trimmer uses a dual-edge spinning blades system,
which precisely removes the hairs without painful and unpleasant pulling, also retains the proper amount of hair to maintain healthy natural nasal filtering.
360°Rotary Design
Inner 360°rotating design can trim unwanted nose&ear hair completely and safely from top and sides.
An outer safety cone guides hair into the blades and prevents the blade itselffrom coming in contact with the skin in order to protect it from injury.
Easy to Clean
After you finish trimming, you can twist and take off the blade and wash it in water, any remaining hairs can be easily cleaned by brushes.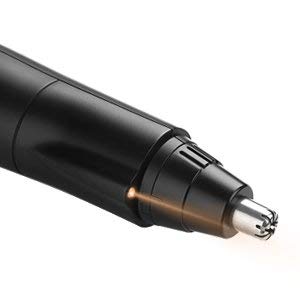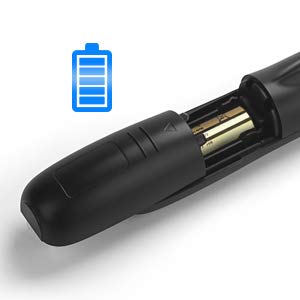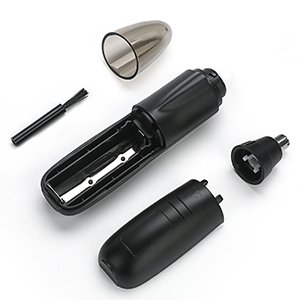 1) Led light help to clean
Equipped with a LED light which helps you to reveal tricky hairs and prompt the surplus electricity storage.
Material
-Cutter head: Anti-rust blade, Stainless Steel
-Body: High-end ABS
2) Battery-powered Operation
It runs on one AA battery(not included). the lightweight less than 3.5 ounces.
you can pack this product without worrying about its volume or weights. A great choice for traveling or daily use at home.
3) Directions
1. Pull the battery cover and put into one AA battery.
2. Power on the trimmer and the cutter head starts to turn in a high speed.
3. Take the trimmer close to your nose or ear and start trimming.
4. When finished, take off the cutter head and clean it with a soft dry towel, or wash it directly with running water.
5. Dry the cutter head and trimmer body with a piece of towel. Keep it correctly for next use.
Application: