Enjoy a Fizzy Bath Fun with Liberex Bath Bombs
-- Turn on the hot water
-- Choose the one with your favorite scent
-- Dip inside to emit rich scents and lush fizzy
-- Enjoy your fragrant spa treatment to relax
NOTE: Bath bombs will never stain your skin nor your tub, you can rinse them cleanly and easily
Benefits
* Relieve fatigue and stress
* Purify and rejuvenate skin
* Moisturize and nourish skin
* Prevent blackheads and acne
* Promote blood circulation & Anti-aging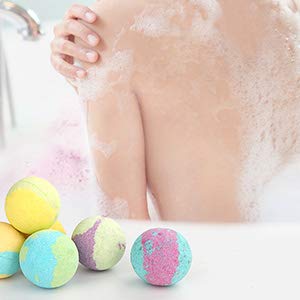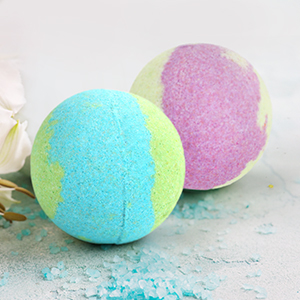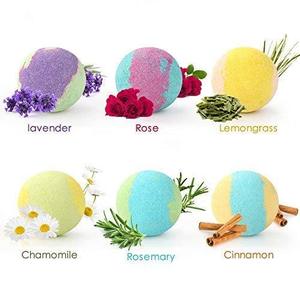 Amazing smell 6 Kinds of Essential Oils for 6 Scents:
--Rose
--Lavender
--Rosemary
--Chamomile
--Cinnamon
--Lemongrass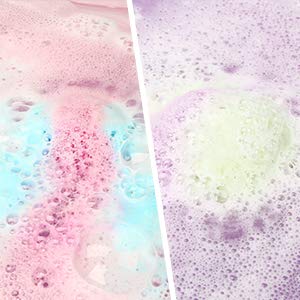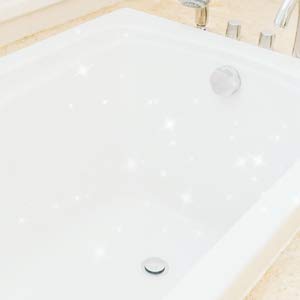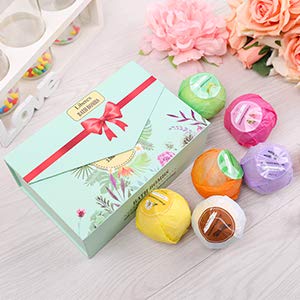 Rich Scents & Lush Fizzy
Plop a bath bomb into your tub, it starts fizzing as soon as they hit the water and it won't stop and drop until they are completely disintegrated. Just have fun and enjoy the wonderful aromas.

Won't Stain Your Tub
Made from natural ingredients, enjoy all the benefits that essential oils provide for relaxation, renewal, and reinvigoration. Don't worry about staining your tub after you use. It will stay clean.
Best Elegant Gift Set for All
The 6 Bath Bombs are individually wrapped and presented in a delicate and exquisite gift box, each bath bomb is laid out with a label on each telling what smell it is. It will be a great gift idea!
Package Include
6x Bath Bombs (3.5 Oz / one bomb)